About GSA & Staff
We provide more than a policy. We provide a service that centers around you.
GSA is here to help you protect your greatest assets.
General Service Agency's History
General Service Agency was founded in 1964 to serve the Phelps County Area. Dick purchased the agency in 1978. In 1982 he expanded the agency by signing on as one of the first agents in Nebraska to represent the Federal Crop Insurance program. The McClelland Insurance Agency was founded in 1964 to serve the Beaver City and Furnas County area. General Service Agency purchased the McClelland Agency in 2005. Today, our Independent Insurance Agent status allows us to represent pick of the litter companies from today's insurance industry.
Our knowledge and experience in crop insurance, ag-related commercial business and health insurance, continues to keep us on the leading edge of the industry. Our association with professionals from The Independent Insurance Agents (IIA) keeps our quest for knowledge and understanding alive. Our middle name "Service" brings our customers back – with their friends.
Our faith in God gives us the strength to face tomorrow.
General Service Agency's Staff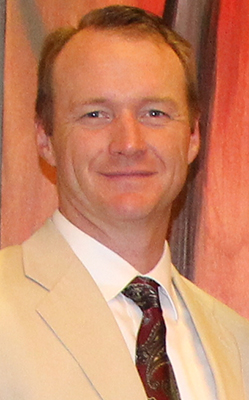 My insurance career began at General Service Agency in January of 1998. Growing up on a farm in Nebraska taught me the value of hard work and the importance of doing things right the first time. Diversity in commodities kept our family going through tough times. This agency is a lot like our farm: Strive to do things right the first time, and offer diversity in products and companies to protect our clients and friends. Weather or something you can't anticipate may take away what you've worked hard for. I can't predict the future, but I like to educating clients so they make informed decisions on coverage that fits their budget and risk tolerance.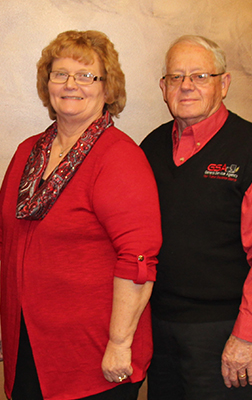 Dick & Judy Turner
All Lines
Dick:
I purchased GSA in April of 1978. My years of insurance experience helping clients analyze their insurance risk. Risk management is essential to farmers. Having the ability to analyze coverage based on individual needs is what I enjoy the most.
Judy:
I married Dick and joined the GSA staff in 1995 as an agent and office manager. I enjoy walking through insurance challenges, but the most important thing to me is the people. Some clients have become dear friends to me, almost like a second family.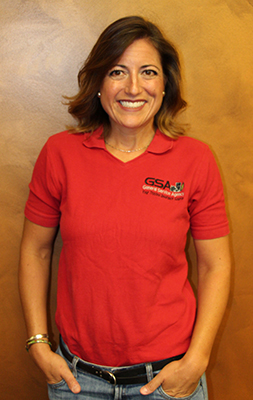 A new member of the insurance world, Claire comes to General Service Agency with a background in corporate marketing and communications and offers a fresh perspective on crop insurance. A native St. Louisan, she graduated from the University of Missouri- Columbia, and proudly supports the St. Louis Cardinals and Missouri Tigers. A Holdrege resident for the past ten years, Claire has been a busy, dedicated mother of three children and an enthusiastic member of the Holdrege community. She is rarely seen without a coffee in-hand and enjoys culinary adventures, entertaining family and friends, getting stamps in her passport, exploring beaches, music festivals and volunteering for philanthropic and church initiatives. Grateful for the support of an amazing community of friends and neighbors, Claire looks forward to upholding the same level of honesty, integrity, commitment and customer-centric mindfulness that General Service Agency is known for.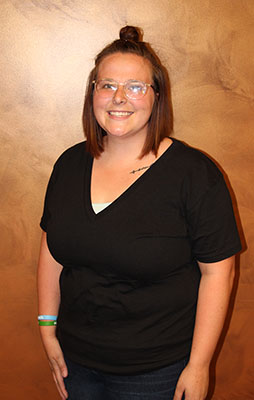 Morgan Wilbur
Property & Casualty
Morgan joined the staff at General Service Agency in August 2019 as a Property & Casualty agent. She is a recent graduate of Northeast Community College where she earned a degree in Agribusiness. A native Nebraskan, she grew up in Franklin and has always been active in the Franklin community. She participated in 4-H and FFA where she learned about agriculture, the value of working hard, helping others and doing what is right. Her involvement also fueled her passion for goats, which she still shows with her family at regional and state-level fairs. When she's not servicing the Property and Casualty customers at GSA, Morgan is finishing another college degree, a TeamMates Mentor, and enjoys doing crafts. Also a coffee enthusiast and barista, you may even see her at Holdrege's very own Scooters on the weekends! She is looking forward to getting to know and serve Holdrege and the surrounding communities. She is proud to join the dedicated and strong customer service team General Service Agency has offered its patrons for over 50 years.
Send Your Agent a Message
Our Faith in God Gives Us Strength to Face Tomorrow
General Service Agency was founded in 1964 to serve the Phelps County Area with the firm belief that our faith in God gives us the strength to face tomorrow.
From our faith flows excellence in our knowledge of the insurance industry and strength of relationships with our friends.